Kyle Nagy
Recently Financed - Valley View
Updated: Mar 23, 2022
A prominent, local property manager/broker referred their client to CommCap when they needed reliable quality acquisition financing. The client was primarily concerned with rate and timing. Kyle and Sebastian sourced competitive financing from one of their life insurance company lenders who provided a rate lock at application and closed on time with no changes from the originally provided terms. We always appreciate the trust of our industry partners.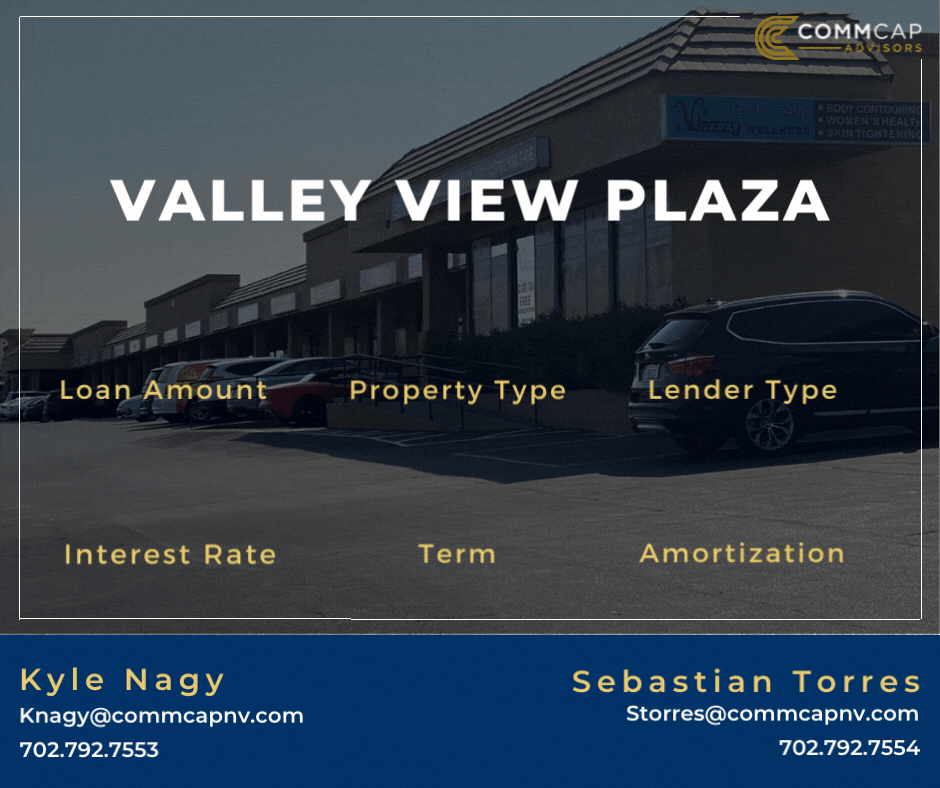 Contact today for current rates!
Kyle Nagy
702.792.7553
Knagy@commcapnv.com
Sebastian Torres
702.792.7554
Storres@commcapnv.com
As your exclusive advisors, CommCap utilizes proprietary systems, market expertise, and years of experience to secure aggressive financing options that best fit your property. Exclusive correspondent and servicing relationships with Life Insurance Company, CMBS, and Agency lenders ensure a broad and in-depth representation of current market conditions. Our team of advisors craft a loan structured to enhance revenue and allow you to focus on increasing cash flow.
We do not list, sell, manage, or lease property. We only arrange financing and are the best at what we do.